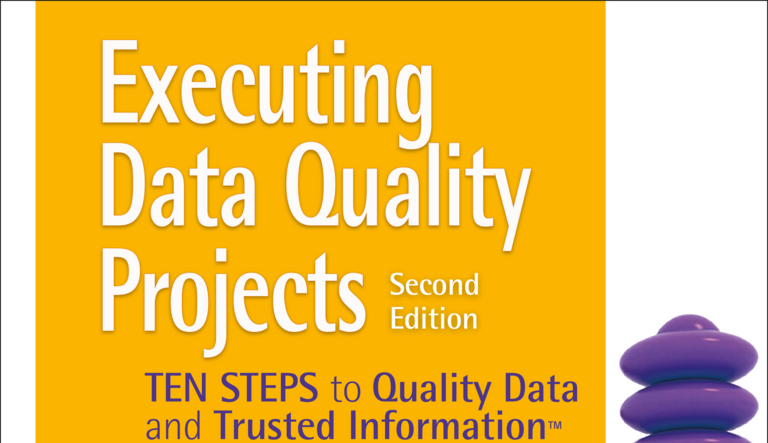 What CDOs Need to Know, and Do, About Data Quality
As the top data leader in your organization, you understand that data impacts business value and your organization's ability to satisfy customers, provide products and services, implement strategies, achieve goals, resolve issues, manage risk, and take advantage of opportunities. Every aspect of data management should contribute to high-quality data that can be trusted and used with confidence – by people and machines.
Join us 19 May 22 at 11:00 EDT/16:00 BST to hear and discuss:
What every CDO needs to know about data quality

Your role in ensuring high-quality data

Avoiding frequent points of failure
Bio:
An internationally respected expert, Danette McGilvray guides leaders and staff as they increase business value through data quality and governance. Danette is the author of Executing Data Quality Projects: Ten Steps to Quality Data and Trusted Information™, 2nd Ed. (Elsevier/Academic Press, 2021), often described as a "classic" or noted as one of the "top ten" data management books in social media conversations. The Ten Steps approach is a proven method used by multiple industries in many countries.
Granite Falls helps connect business strategy with practical steps for addressing specific data quality/governance issues, implementing programs, and improving operational processes. In addition, they help with the data aspects of focused initiatives such as security, analytics, digital transformation, artificial intelligence, data science, and compliance. The holistic approach used means that high-quality data will support whatever is most important to an organization, protect its data assets, and help manage risk.
As president and principal of Granite Falls Consulting, Inc., Danette is committed to the appropriate use of technology and to addressing the human aspects of data management through effective communication and change management. She can be reached at danette@gfalls.com or on LinkedIn: Danette McGilvray.