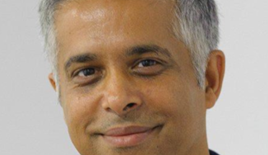 Data Lineage: Knowledge, Evidence and Proof with Dr Arka Mukherjee
As companies attempt to harness the value from Data-Centric Digital Transformation, CDO's are gradually shifting focus from Static Data to Dynamic Data. Faced with questions related to change, flow and evolution, organizations are attempting to understand their Data Ecosystems in a more holistic manner. The problem of Data Lineage is beginning to show up on the CDO agenda. 
With regulatory bodies demanding more objective evidence of data lineage, the data management community needs to advance from attestation to scientific proof. In this presentation, we will talk about an advanced approach to data lineage that is based more on science than art. Different types of proofs will be discussed, and perspectives of definitive proof will be presented.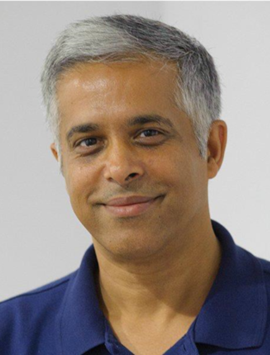 DR. ARKA MUKHERJEE, CEO, GLOBAL IDS
Dr. Arka Mukherjee is the CEO of Global IDs Inc. a global data management software company. As the founder and visionary for the company, Arka has guided the organization from its startup phase to its growth phase, creating innovative technologies to support the world's largest organizations.  Under his leadership, Global IDs has implemented its "Big Data" products in a myriad of Fortune 2000 companies including AT&T, Walmart, United Healthcare, Morgan Stanley, and HSBC. Prior to Global IDs, Arka was a Principal in IBM.
Arka grew up in India and attended boarding school there. He is committed to spreading a world class education to students around the world and to broadening access to education across India. Towards this goal, Arka has founded non-profit companies focused on micro finance, healthcare and education.
Arka serves as an Associate Program Director for Columbia University's School of Professional Studies, leading the Advanced Analytics Program. He also serves as an advisory board member for Princeton University's PIIRS Institute. He received a Ph.D. in Chemistry from Princeton University and a M.Sc. from the Indian Institute for Technology (Kanpur, India).