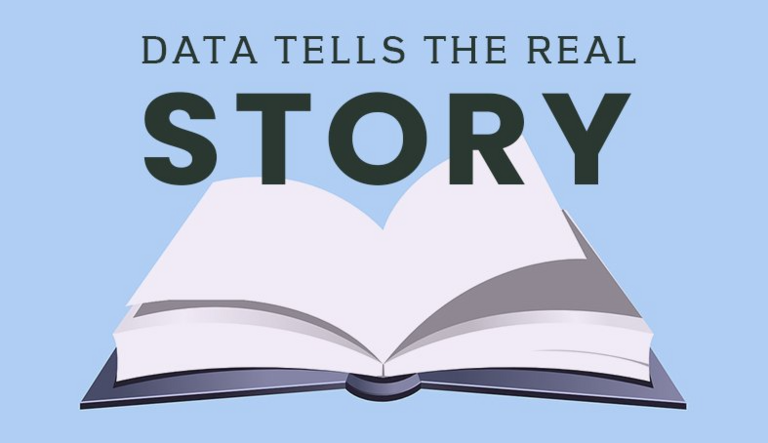 3D Story Telling For Data Driven Decision Making And Culture
3D STORY TELLING IN DATA
Having finished 2021 on a real high with well received webinars and roundtables we have set the bar high for 2022 with this webinar on 3D story telling for data driven decision making and culture.  Led by isCDO Board member Robert Abate with Jason Marsh and Michael DiBenigo from Flow Immersion we will be at the cutting edge of this new way of communicating.  Save the date!
3D Data storytelling for data-driven decision-making and culture
27 January 2022 at 11:00 Eastern
Data storytelling is the next wave in communicating and collaborating around data, providing benefits such as enhanced leadership engagement with data-driven decision-making, promoting a data-driven corporate culture, and increasing the use of sustainability metrics beyond financial statements.
3D Data stories lead an audience through a series of steps that include real-time audience interaction to re-orient a 3D perspective on the data visualizations and select data points for real-time filtering to highlight relationships.
Highly engaging through traditional browsers and in Zoom calls, visualizations can also be viewed in an immersive (AR/VR) environment on mobile devices and headsets
These data stories are designed with brain science to overcome the limitations of flat screens and traditional slideware. The hippocampus, a small organ in the mammalian brain, plays an important role in our spatial awareness, as well as the consolidation of information into long-term memory. Through spatial computing, new software design uses immersion to create an impactful experience for an audience as they traverse in 3D (VR/AR) throughout a data story.
We will review a project deliverable to Avance Health, a healthcare company.
We teamed up with Flow Immersive to generate a data story that addresses the emergence of serious health conditions (Heart Disease, Diabetes, High Blood Pressure, etc.) as an after-effect of the COVID-19 pandemic and subsequent lock-down.
More specifically, the team found publicly available datasets from government (CDC. NIH, National Library of Medicine, etc.) and private medical research sites (American Psychological Association, American Diabetes Association, etc.) and to build a set of interweaved visualizations that told the following datastory:
Several medical controlled studies concluded that the Lockdown or SIP governmental decree created a crisis in nutrition, eating habits and the resulting in 29lb average weight gain.  The National Institute of Health (NIH), Health & Human Services (HHS) and the Center for Disease Control (CDC) all reported these findings during this period.
Extrapolating the data of the 29lbs per person weight gain into a prediction of the increase in serious health conditions likely to result along with data correlating obesity with serious health conditions
An extrapolation of the increased serious health condition of Diabetes using NIH & CDC data
An extrapolation into a story of the resulting increase in health care costs due to the increase in the cases of serious health conditions.
At the outset, we describe to local or remote participants how they can utilize the powerful functions of the immersive and collaborative toolset so that they become a part of and in control of their own viewing of the data story, making data actionable through better data-driven decision making.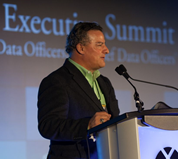 Robert Abate is a global multi-industry data leader and experienced Chief Data Officer in delivering visionary analytics and data management/governance solutions via strategic collaboration with partners and customers and a focus on synergistic team execution. His talents lie in combining a deep technical understanding of leading-edge tools, technologies, and architecRobtures to impact competitive edge, empower decisions, and improve data agility through data ecosystem management, data storytelling, data democratization, data regulatory compliance, and ethical utilization. He is a member of the board of the ISCDO and a managing committee member of the MIT CDOIQ Symposiums. Robert studied Electronic Engineering at Monmouth University and Computer Engineering at Rutgers University and is a certified MIT CCDO, ICCP/DAMA CDMP & ICCP/TDWI CBIP. He is CEO of Info Immersion LLC, an collaborative VR/AR data storytelling corporation, and is the Founder & CEO of Band Jam LLC, an entertainment data engagement corporation. Previously, he was Kimberly Clark's Global Director of Enterprise Information Management & Analytics, and Walmart's Director of Enterprise Information Architecture.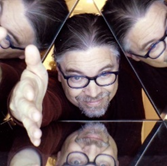 Jason Marsh – Bio to follow
Michael DiBenigo – Photo and Bio to follow